blog by Leeann
Last Saturday, Leenda and I decided to throw together a shoot at the last minute. She has had a crazy schedule since starting her own business, and we tried (and failed) over the summer to get together and shoot - so when the opportunity came, we jumped! You might recognize her gorgeous face... its on the splash screen to www.focusure.com!
We started out ambitious enough, throwing around ideas and adding to a pinterest board I created under Leenda's name, way back before our 2nd shoot together. Saturday, I dragged myself out of bed to set up light stands, and switch my seamless paper. We were supposed to start at 2pm. When Leenda messaged me about an hour before the shoot, asking to push it forward a little... I was more than happy to oblige. I know I live in New England, but every year, around this time.. the weather makes me lazy!
After she got to my house, and was assaulted by my dogs, we hung out and caught up on girl talk. It was clear from the get-go that our shoot was going to be nice and casual, and a blast.
To start off, I tossed her a sweatshirt I stole/was given. I met Brian Doherty during a music video shoot a few years ago, and not only is he an amazing photographer, he's also an Irish dancer with Lord of the Dance. He has been working with these two awesome irish dancers, known as Taptronic. If you have a few minutes, check out some of their videos on youtube, they are really good! Anyway, I tossed Leenda the sweatshirt, leg warmers, and some sparkly shoes, to warm both of us up.
Casual, I thought? Casual, I confirmed, as I l watched Leenda dig through a rolling suitcase of colorful tops, cut-out dresses, and high-waisted pants. Keeps the boy shorts. Ditch the sweatshirt. Rock a wife beater.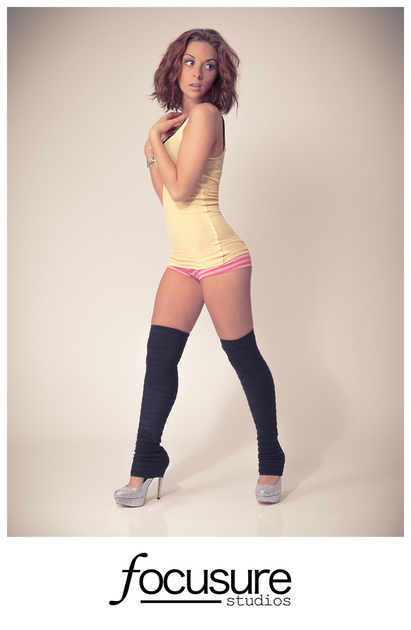 The shoot felt like two friends getting ready to go out, laughing and posing in a series of outfits. You may be thinking, "Well, except she was occasionally in her underwear, and you had a camera." Nope, that's pretty spot on with girls getting ready to go out.
When Leenda put on my favorite jeans (of hers), I put the fan on her and changed the light a bit. I really dug the urban feel of the outfit and her accessories (from her very own company, Lia Sophia). It was even more awesome when I realized the fan was giving her a fan-fro. Loooooooove.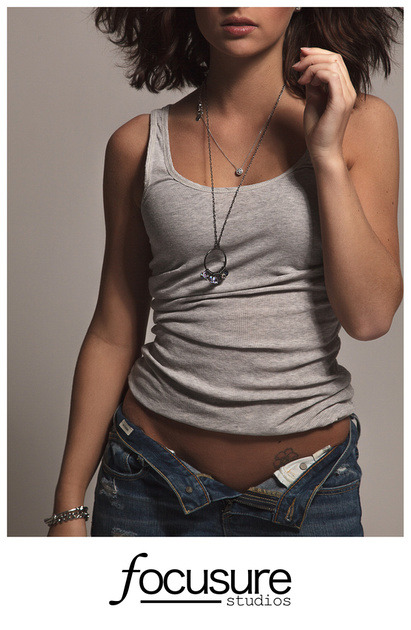 The last setup we tried was nothing short of hilarious. I wanted to shoot her on a bed setup, just really natural and pretty. I was using an air mattress that belonged to Billy, and it was WAY too low to the ground. After dragging some trunks and plastic bins with lids from the crawl space, I placed 3 of them in a diagonal line under the air mattress and threw a sheet on top. I thought Leenda would model better if she was afraid of falling off the air mattress the whole time. Just kidding, I didn't actually think it through at all. She of course, took it all in stride, did a kickass job, and we had a great time. There was a failed 'pillow fight' and 'jumping on the bed' shot, which was more fun than it should have been.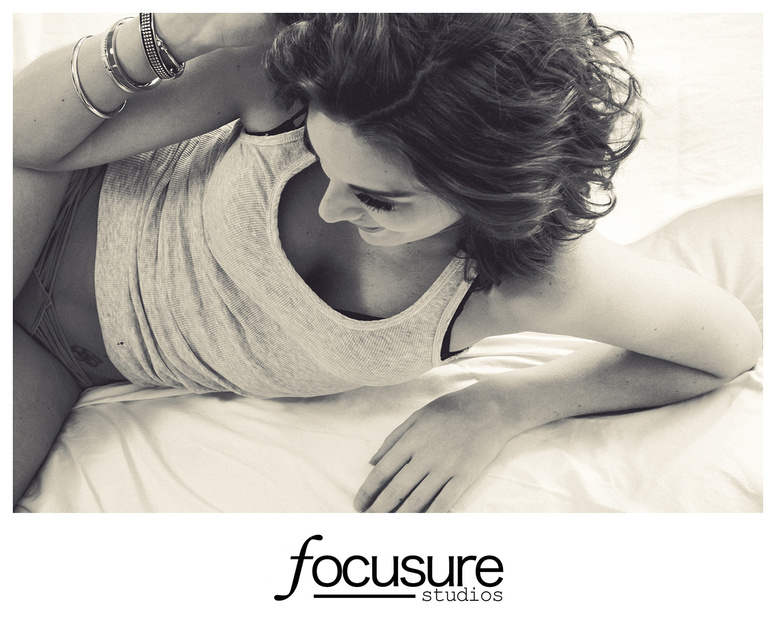 Beautiful girl, thanks for the laughs. <3