Blog by Leeann
The funniest email I have ever received from a client, began something like this:
"Hi Leeann. I am not sure if I am your worst client ever, but at this point, I am sure that I am in the top 5." I had initially met Patrick Kelly, or PK, at my brother-in-law's 30th birthday party. He had sent that email after we had exchanged emails back and forth, and he hadn't responded right away. It made me laugh. When I met Amanda at our consultation, one of the first things I noticed about her was her smile. I'm sure it was one of the first things PK noticed about her, too.
Their wedding was being held on Peak's Island, which was a quick ferry ride from Portland, Maine. I had never traveled to a wedding by ferry, driven my car onto a ferry, or had to adhere to a ferry schedule. So, naturally, I woke up at 5:30 in the morning. It made sense at the time!
Chris and I arrived at Wedding Island (which is what I wanted to call it), and parked on a little side street. All of our locations, including our free parking spot, were blissfully close together. We grabbed gear and entered the Inn, which was adorable.
We were directed up a set of stairs to the bridal suite. It was definitely a suite! The space included bedrooms, one with bunk beds, a kitchen area, and a little salon! It took up the entire floor. Chris wasted no time - he carefully took the bride's flowers, and I gave him a cute little boat bookshelf I kidnapped out of the bathroom. He went to shoot bouquets, and I went to find the bride.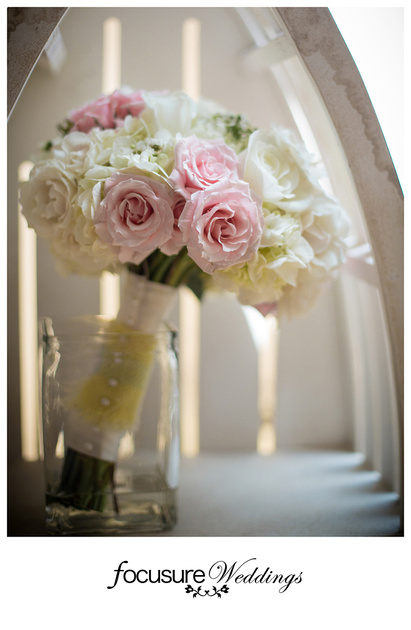 "Hi!" Amanda said, while flashing her famous smile. She looked looked relaxed and happy.
"Hi!" I beamed back, feeling so honored to be part of her day. "Happy wedding day! I have been seeing the cutest Facebook updates from your soon to be husband!"
PK had been posting status updates that were really genuine and sweet:

July 14: "11 days from now I'll have a wife. That's pretty cool if you ask me!"
July 19: "589 days ago I asked her to be my wife. One week from today that will become true. Back to where I put one knee in a puddle and proposed to the love of my life.— with Amanda Kelly at Grace."
July 24: "Tomorrow starts what will be the most important weekend of my life. Much planning has gone into it, and I've even weighed in on a few things too. I could not be more excited to see so many family and friends that are making the trek to Maine.
Happy Wedding Weekend to my Bride to be - Amanda Campbell"
Around this time, Chris got word the guys were back - they had gone to Portland for lunch - so off he went. It was a short trip, they were in a large room on the floor below.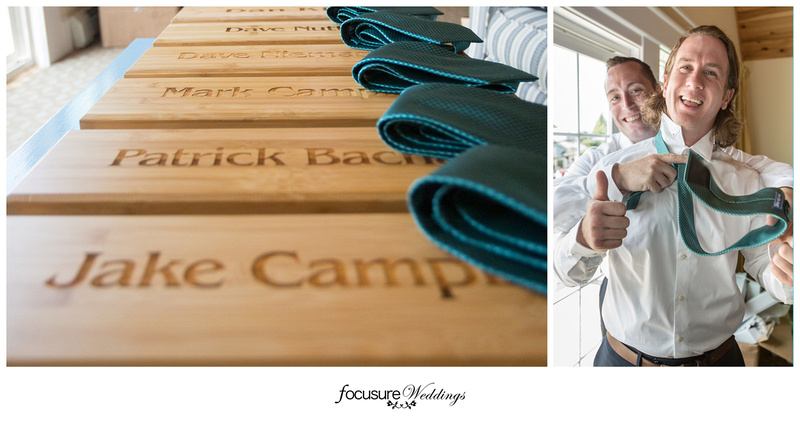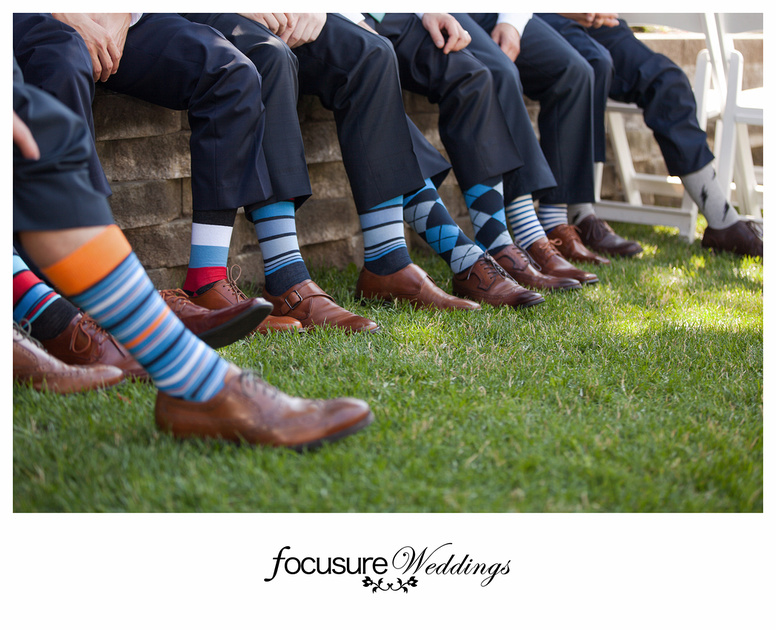 I totally love photographing everyone getting ready. The details, the excitement, watching everything fall together like a perfect puzzle.
I loved, loved, LOVED Amanda's hair. It was so simple, elegant, and feminine.
Gorgeous!
Although you can't see my face, it looked pretty similar to her maids! Amanda looked stunning.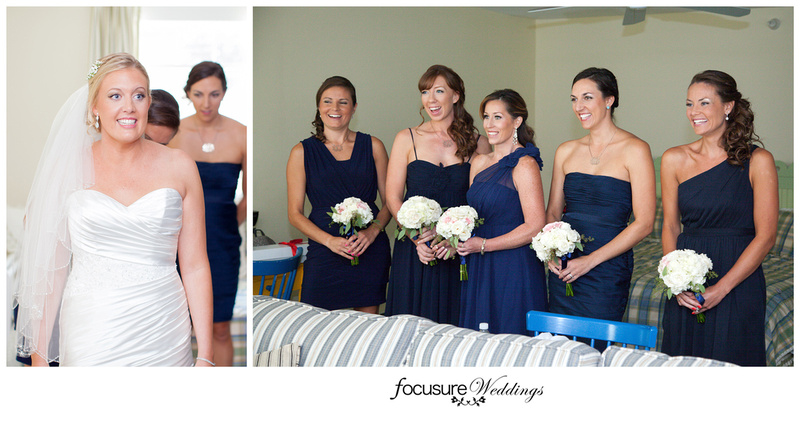 This. Lots of this.
So obviously Amanda and PK are totally in love. So they made my photographer heart pitter-patter when they agreed on doing a first look. I encourage couples to consider a first look... it can give you more time for photos, and makes sure that you are being photographed together when you are fresh! Besides being able to make the cocktail hour, and being able to relax after the ceremony, it gives you a bit of privacy for a few moments during your wedding day. I always get a tiny bit emotional, in a happy way, at this moment.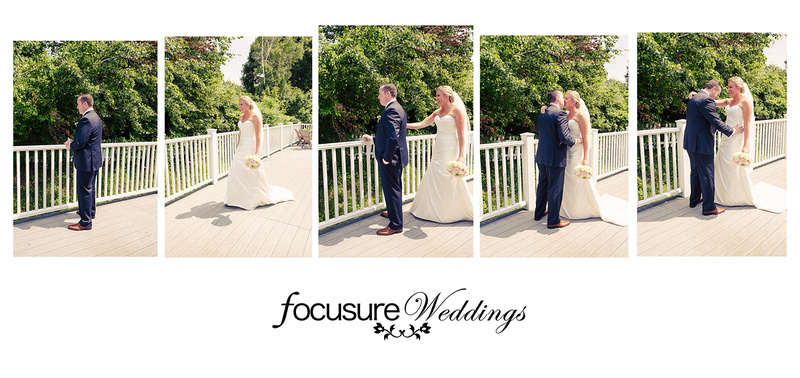 After the bride and groom had a few moments to themselves, we headed downstairs to get as many "formals", or posed photographs, as we could.
The groomsmen were super fun and animated to work with - we love that!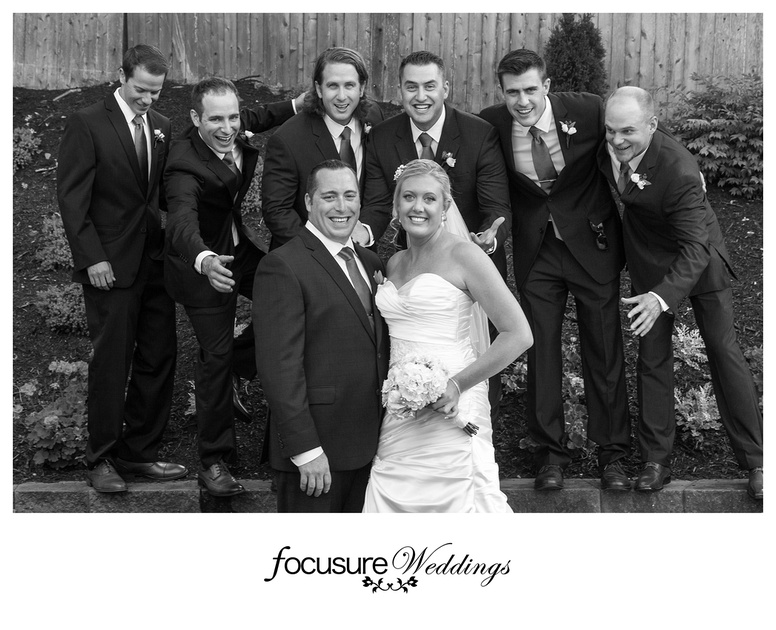 Looking polished and radiant, ladies! (You too, PK!)
The day was perfect.
Amanda and PK allowed me to walk them down to the pier, as we had time before the ceremony. Of course, just as we walked onto the deck, we were met by loud "Whooooooooo"'s, as a ferry holding mostly wedding guests pulled into port!
Before the start of the ceremony, the girls met up in the room the guys had been in. Air conditioning was cranked, and totally refreshing!
The ceremony site was just adjacent to where the cocktail hour and reception would be held. I love when everything is all together in one place. Amanda and PK had written their own vow, and they were awesome! We had beautiful weather, as well. Everything was perfect. :)
After the ceremony, champagne and the hugs were passed all around.
I couldn't find you a group of family and friends more excited than the guests at Amanda and Patrick's wedding. Really.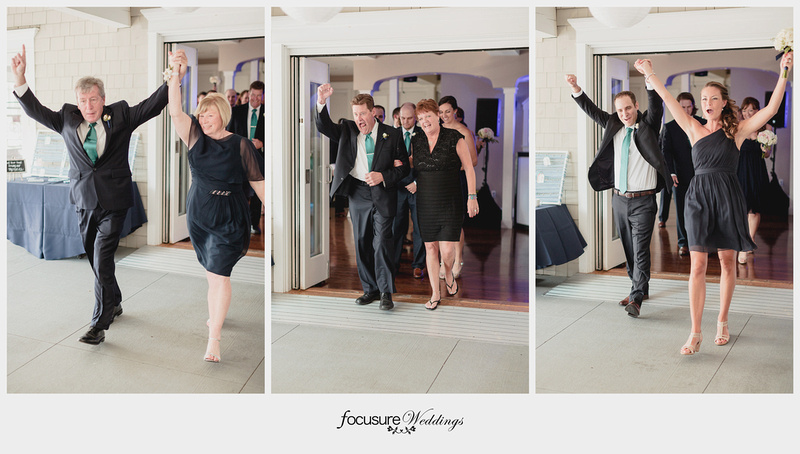 The first dance was full of smiles, spins, laughter, and love.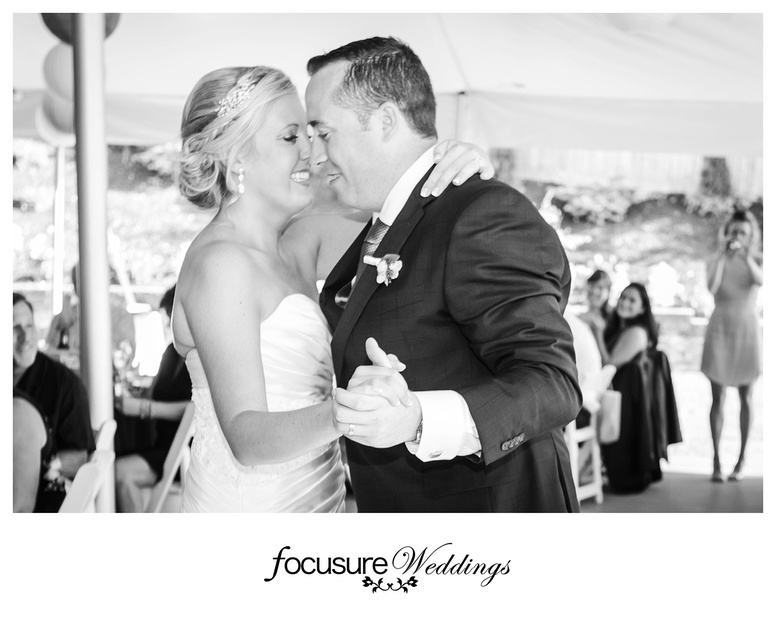 Amanda's father, her Maid of Honor, and the Best Man all gave wonderful speeches. Especially memorable was a point in the Best Man's speech. He read for us an email that he had saved for just this moment. It was from the groom, to the Best Man, about the Bride! It was totally cute!
Chris and I had such an amazing time. A beautiful wedding for a phenomenal couple, and most definitely in our top 5 favorite clients. :)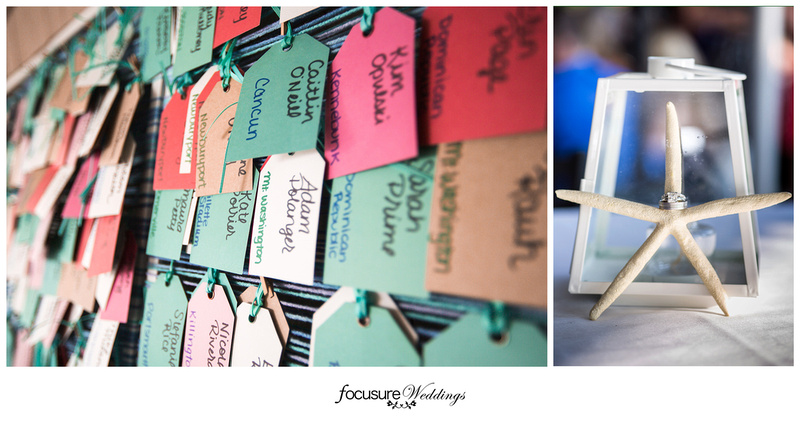 Taking advantage of the beautiful sunset at the end of the pier.
The Photo Booth ended the night, before we packed up and headed for the ferry. What a fantastically fun wedding.