blog by Leeann
Watch out, world! There's a new furry child in the Gudzinowicz/Pierce family tree, and I think she wants to wrestle. Billy's parents recently took home a wrinkly little bundle of joy, and she's already breaking hearts and biting toes! Sophie is an English Bulldog, and just about the cutest thing ever. I wish that I had brought my camera over a little earlier - when I first met Sophie she was about the size of a loaf of bread!
Fast forward just a few short weeks, and she's weighing in at around 25 lbs! As I got low to take her photo, Sophie looked in my direction, and CHARGED me! I'm not sure if she wants to jump on me when I crouch down, or is attacking the camera. Hilarious!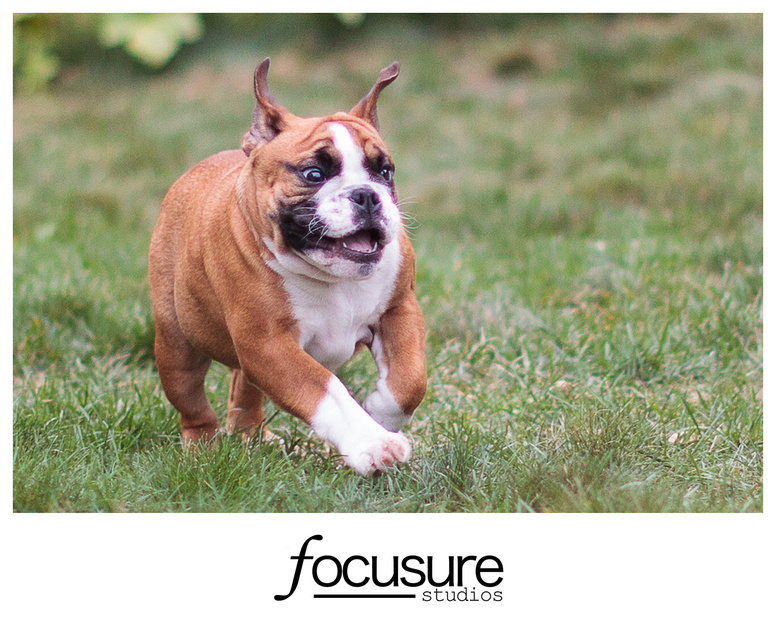 Here are my favorite naughty Sophie habits, in no particular order:
- chewing on her niece Harlee. I don't have a photo of that, but here is a photo of her menacing bulldoggy teethies!
- chewing on my pants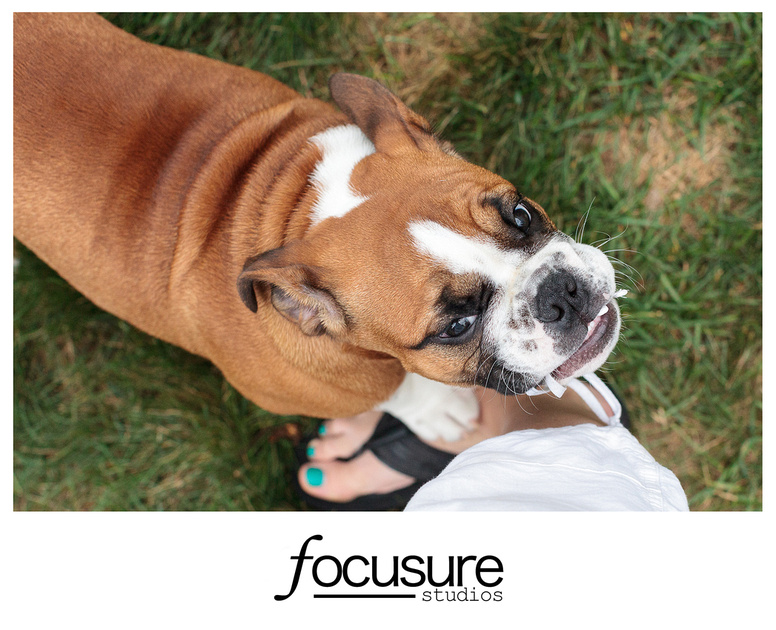 - chewing on my feet (those toes are mine, Sophie!)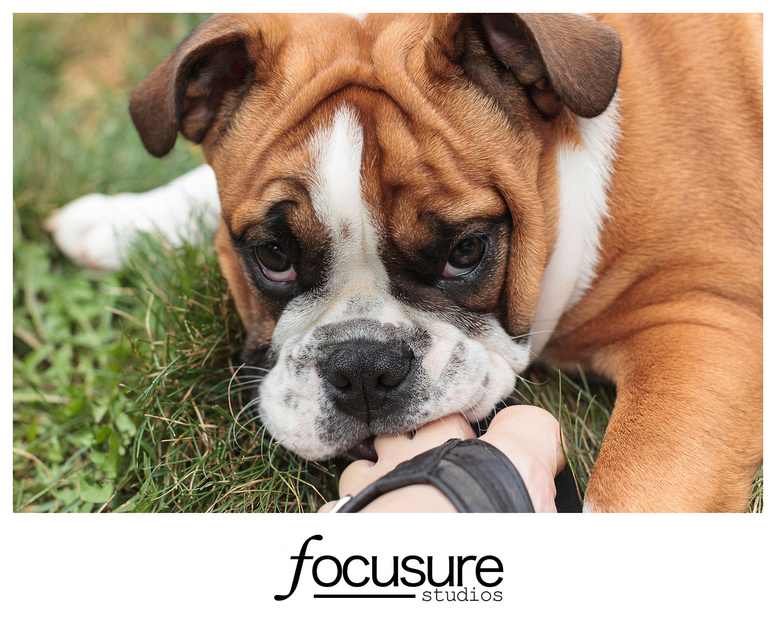 - getting carried around by her humans
- pouting (look at that bottom lip!)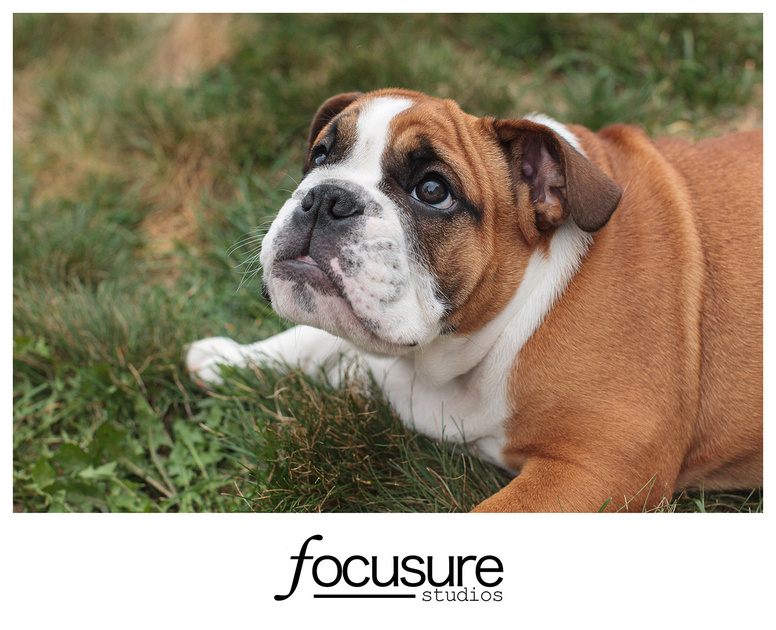 - looking adorable
- getting soooooo tired after running around
I promise to check back in later, and update you on her weight gain!