In case it wasn't evident in the title, this is a blog dedicated to my favorite quadruped's first year on this planet, well that and I'm a huge space nerd. What follows is a mixture of professional, camera phone pictures, and a little insight into this photogenic little pup.
This is not my first brown boston terrier, a previous one had been lost in a prior relationship so I had been looking to find a suitable replacement for some time. I had also recently started a new relationship, and she had a dog, so it seemed like the right time. Bruin arrived in Manchester the day after valentines day (not intentional) and anyone that knows me knows I am terrible at keeping secrets, but for once in my life I managed to keep the secret, as well as buy and hide all of the puppy essentials before his arrival.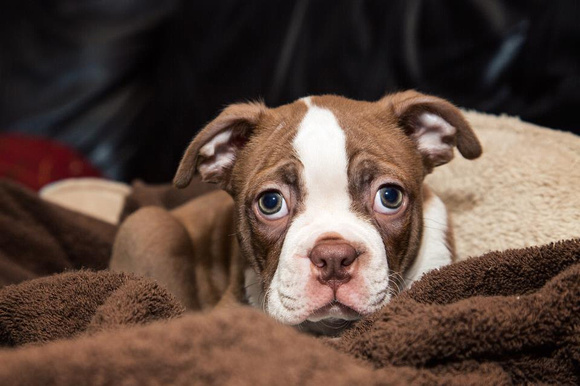 He was greeted from his crate by my lovely girlfriend Jenna and spent the ride home in a towel on her lap, and hasn't left it since. These 2 pictures were from his first night home when he was a mere 8 pounds, and 9 weeks. As a lifelong hockey fan, the name came to me when I was looking for the right dog and stuck instantly.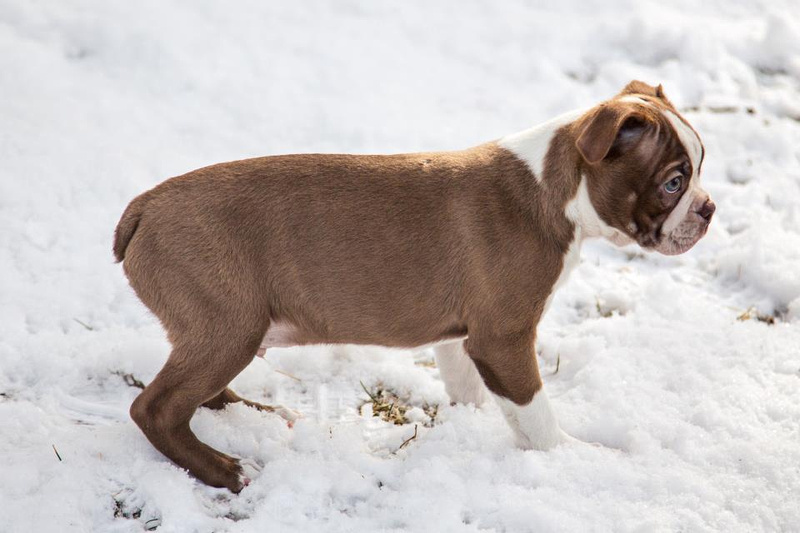 Not exactly a fan of his first exposure to cold weather.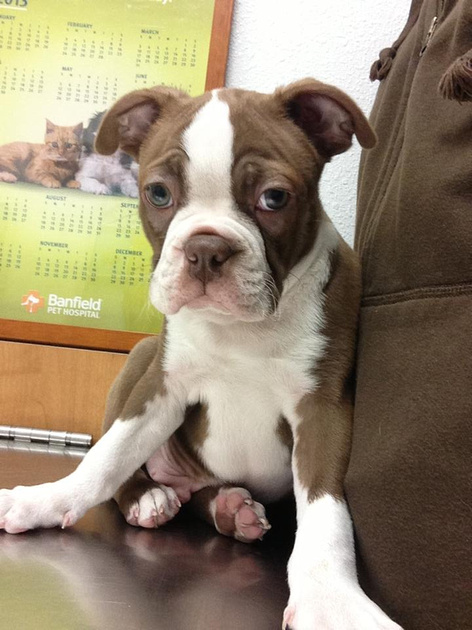 Equally unimpressed by his first visit to the vet.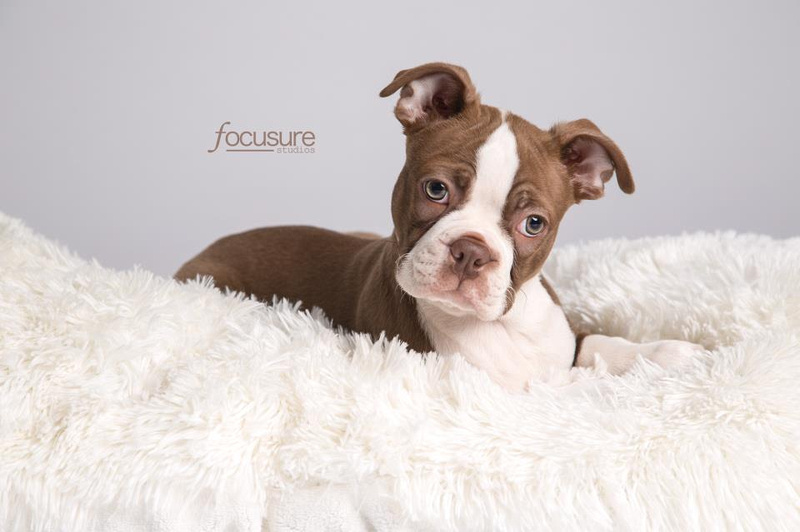 His first studio picture was taken soon after (March 2nd), and he was quite well behaved and is now fully comfortable in and around the studio.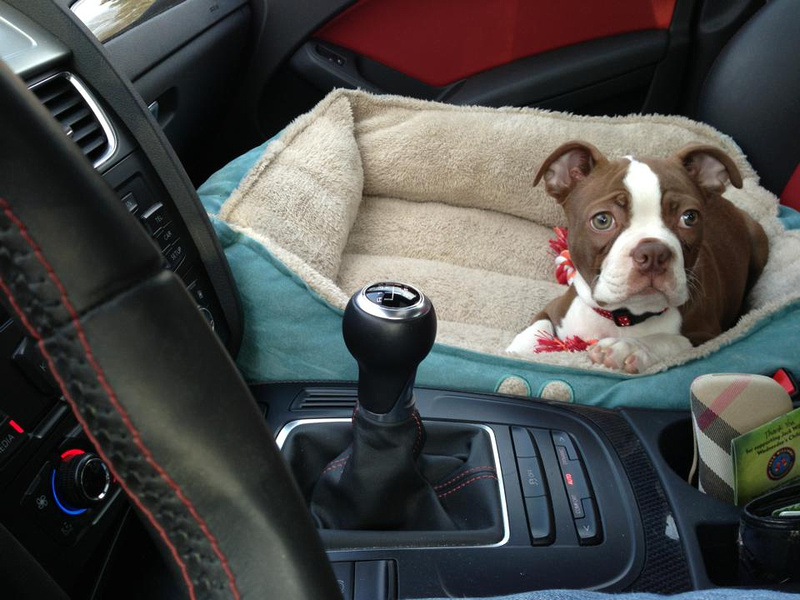 One of my other passions/hobbies is cars and early exposure proved helpful as he is very calm and enjoys car rides almost as much as I do.
Although he doesn't always need the bed now.
I'm also lucky enough to work in a place that allows dogs, and he sometimes comes for a visit.
The neighborhood children have seen him grow up this year in front of their eyes, so it seemed only fitting that he don his new costume to join them for some Halloween activities.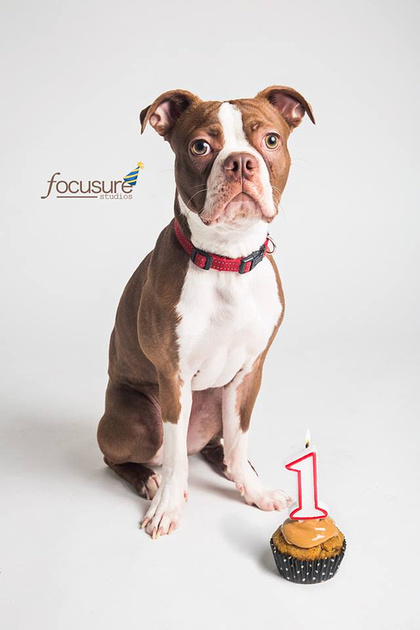 He turned 1 on 12/15/13 (27lbs!) and I couldn't be happier with how he has turned out. His personality, loyalty, and energy have all been a wonderful addition to our house, and I couldn't imagine life without him. I would highly recommend this breed, and the breeder as they are both top notch. This last picture is a little misleading in that the crop and zoom makes him look almost the same size, but he has about tripled in size but retained that puppy face.