blog by Leeann
We met Anna and Pat for the first time at a Starbucks. Our business practice has always involved a face-to-face meeting with clients, before any contracts are signed or deposits taken. Since Chris and I do a limited number of weddings per season, we are careful to make sure we click with our clients and that it's a good fit all around. We have a few things we look for in a client, but mainly, we want to shoot couples who seem really in love!
Anna and Pat passed our test, with flying colors. Within just a few minutes, I found myself really hoping they hired us. They were an adorable couple, easy to talk to, personable, laid back and organized.... the typical, run-of-the-mill, dream client. Lucky for us, they hired us to shoot their wedding!
Their amazing day began with Chris dropping me at Luxebar in Peabody to meet up with the girls, and then Chris took off to Anna and Pat's house to hang with the guys, and take a few photos. Anna and her ladies had their hair done earlier at Salon Riza, and had their makeup and manicures done at Luxebar (and they all looked fabulous, btw). We were working with a tight timeline, so I only shot for about 20 minutes. I wanted to stay all day. One of my favorite times of the day is the bride getting ready. It appeals to my girl DNA! Another added bonus? There was so much light in the salon! When I commented on it, the makeup artist mentioned that they made sure to match the color temperature of all artificial light across the salon. Swoon!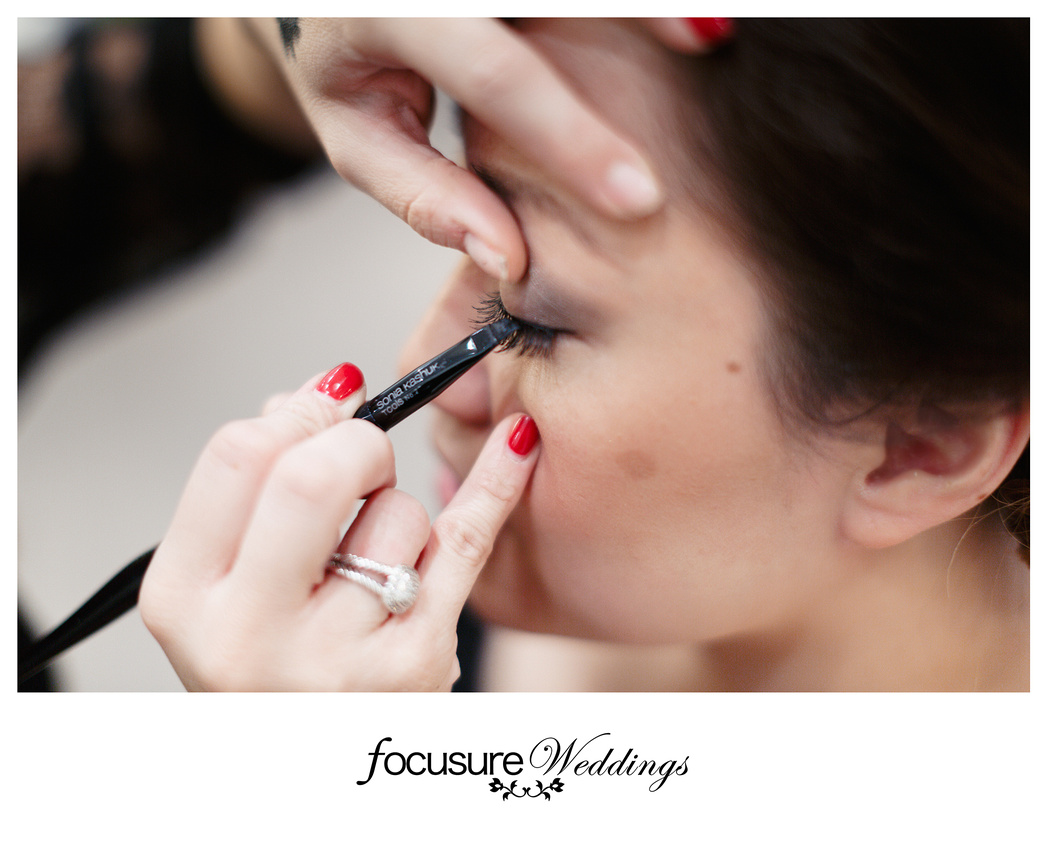 Meanwhile, Chris and the guys kicked back. They had some drinks, got dressed, and showed Chris their shiny new pocket watches. You know, guy stuff.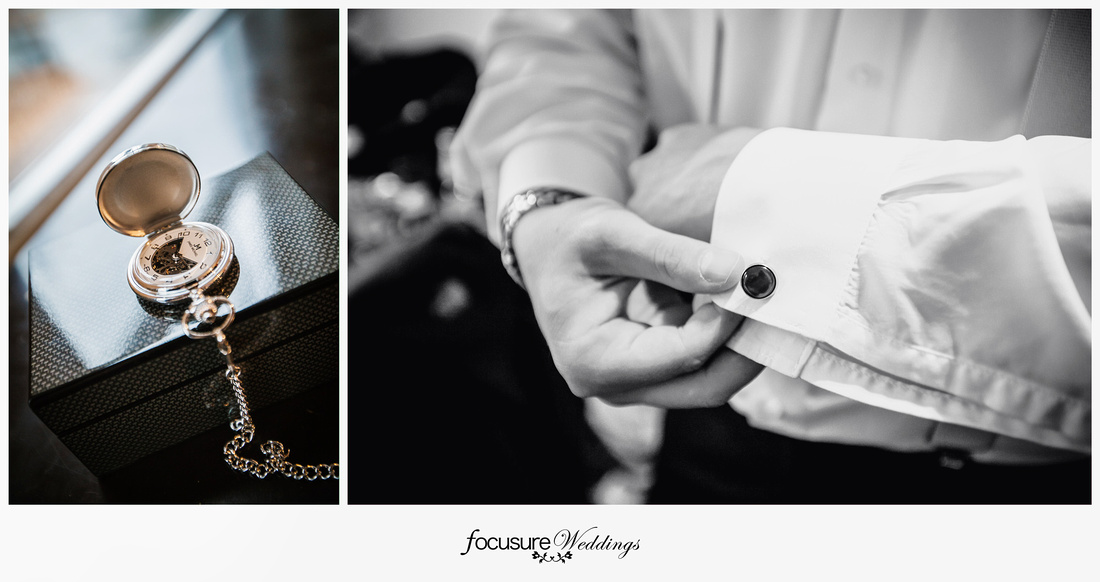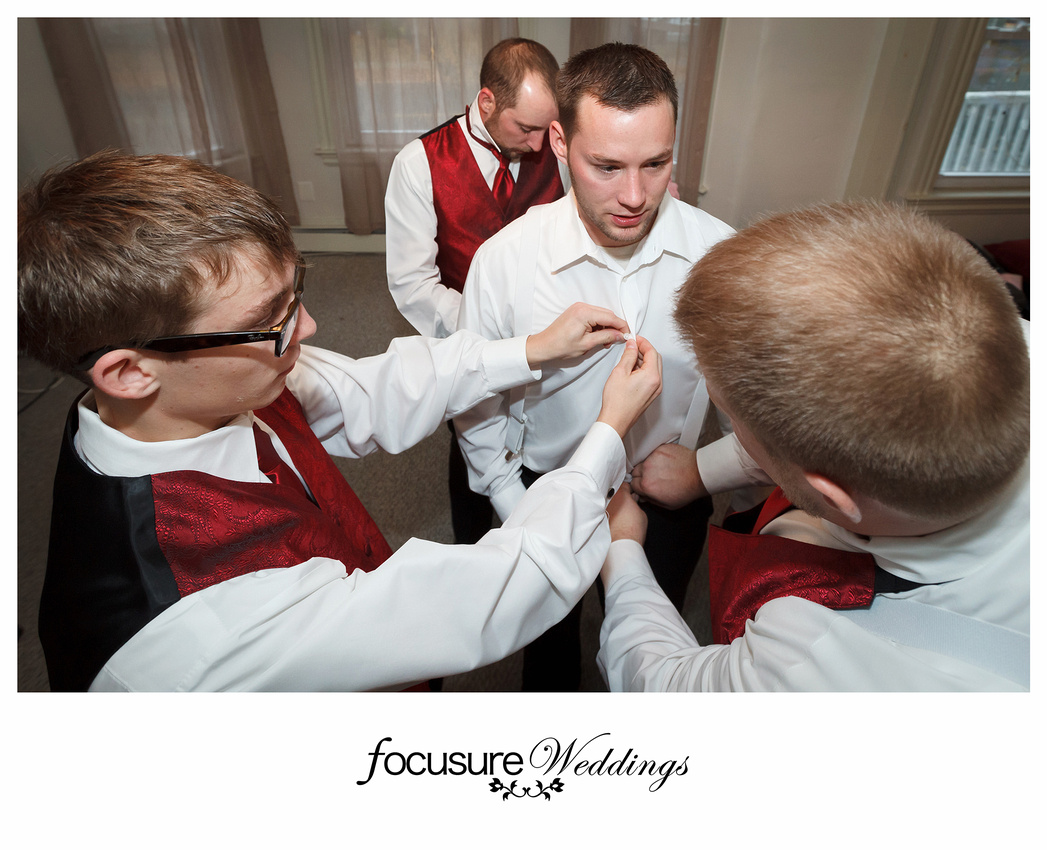 Another reason Anna and Pat are amazing? You can't make a little girl this pretty without some magic. I had to include this photo of their beautiful daughter Alli, threatening Chris (I assume for taking so many photos of her). I'm sure she isn't actually threatening him, but in my head she is - and it's hilarious!
Some kisses for Dad, and a quick group shot - and they were off to their next destination!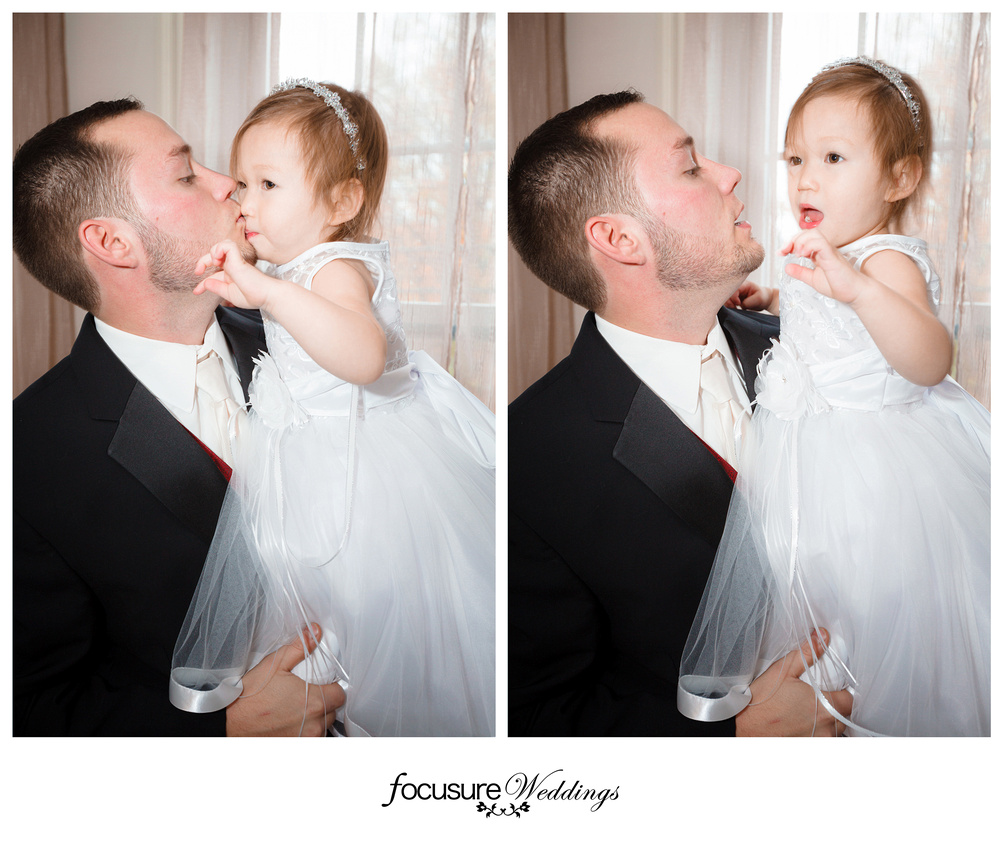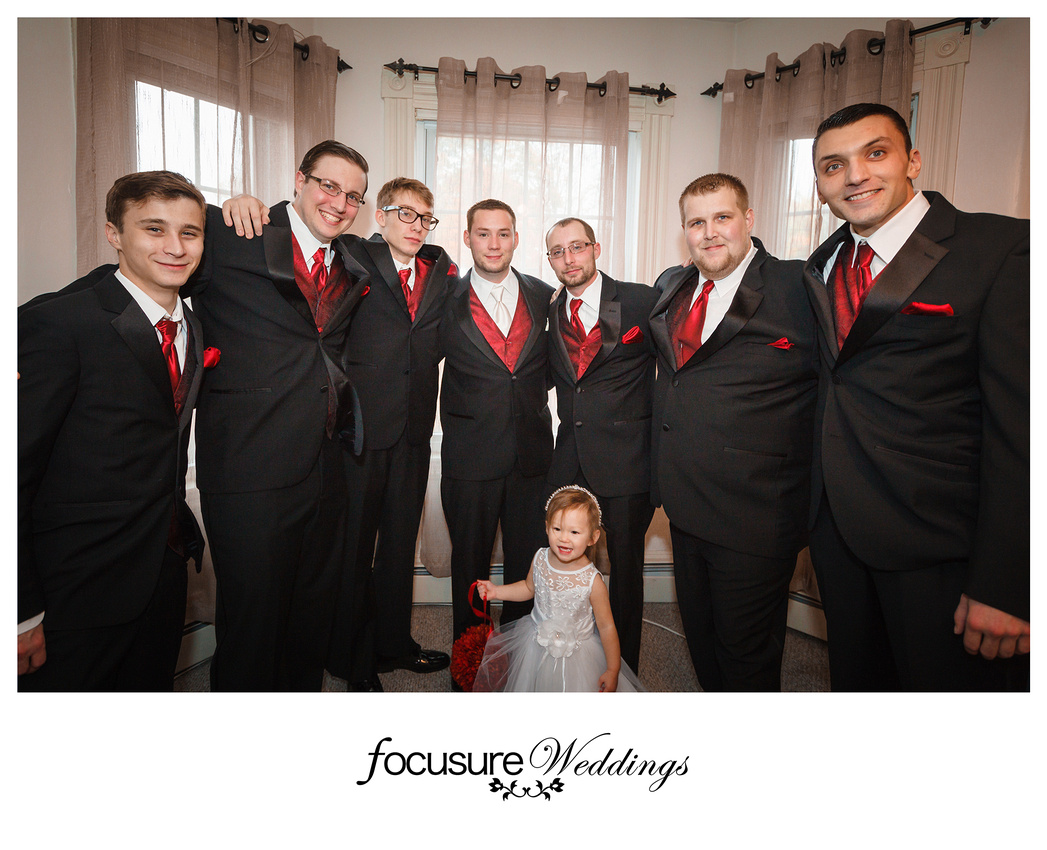 So, back to ze ladies! After arriving at the Wyndham Hotel, the girls erupted into a flurry of activity. Anna's wedding gown, as well as the bridesmaid's dresses, had laced corsets. So pretty! They all got right to work.
A girl after my own heart, Anna rocked some amazing, and very high, stilettos. She got her jewelry from Rent the Runway, which is a service that provides rental jewelry from thousands of designers. It is such a smart idea - an idea I plan on stealing for my upcoming nuptials in June. :) Her beautiful necklace:
Anna looked so beautiful and relaxed getting ready.
I think she's ready.
She made an absolutely radiant bride. When we were heading out to the first look, and were running late (as is tradition for the bride on her wedding day), I couldn't resist. While waiting for the car to come around, I moved some ropes and fluffed her dress,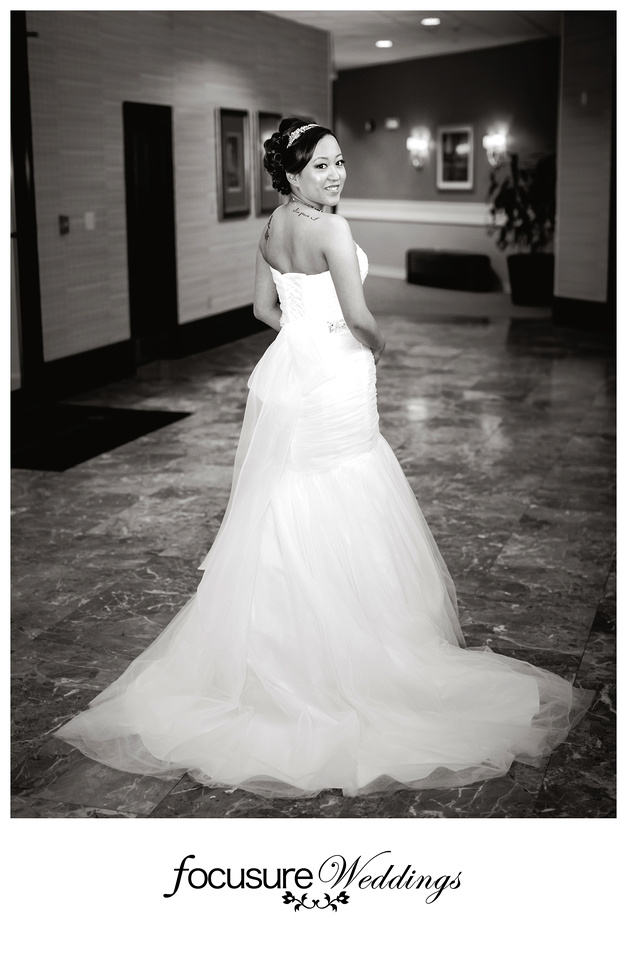 Anna and Pat were doing a first look (yes! first looks for the win!) and it was going down at Smolak Farms. I immediately saw an absolutely stunning rows of trees, glistening in the rain, and this elaborate idea of begin forming in my head of having Anna walk down a row of trees and - snap back to reality, as Anna points out mud. Lots of mud. It had been raining all day. I take my head out of the clouds and marvel at Anna. In a strapless dress, she doesn't look cold at all. I was wearing a coat and was cold. Adrenaline, she said.
Typically, I like to do first looks with just the bride and groom. In some cases, that doesn't work out, but the moment is just as wonderful.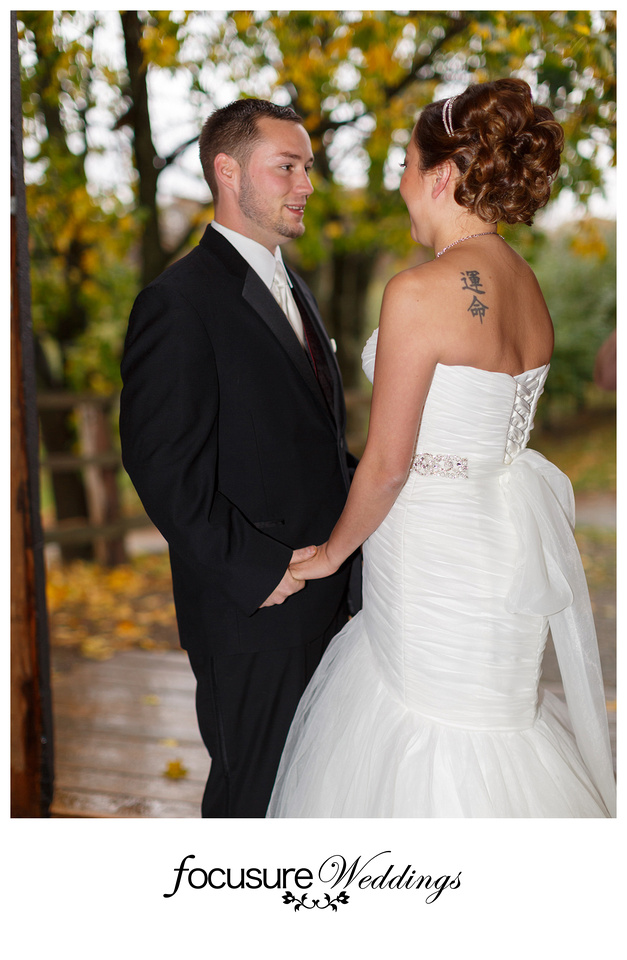 Since outdoor photos were not an option, we made ourselves at home in their Lucky for us, Smolak Farm told us we could have their spacious, beautiful barn (all to ourselves) for a half hour. The barn was dark, with deep brown walls, hay bales lining the corners, and ropes of white Christmas lights wrapped around several of the beams. We grabbed some portable power and the ring flash, and shot the formal photos in record time. Well, record time for me, anyway!
My favorite part of the whole day is shooting the bride and groom alone. As family left the barn, Chris and I did a quick survey of the area. I was grateful that the barn was so dark. Anna and Pat were being very romantic, sitting closely together, with their . I wanted to match their mood with our light - and it was great that we could choose where to light the frame.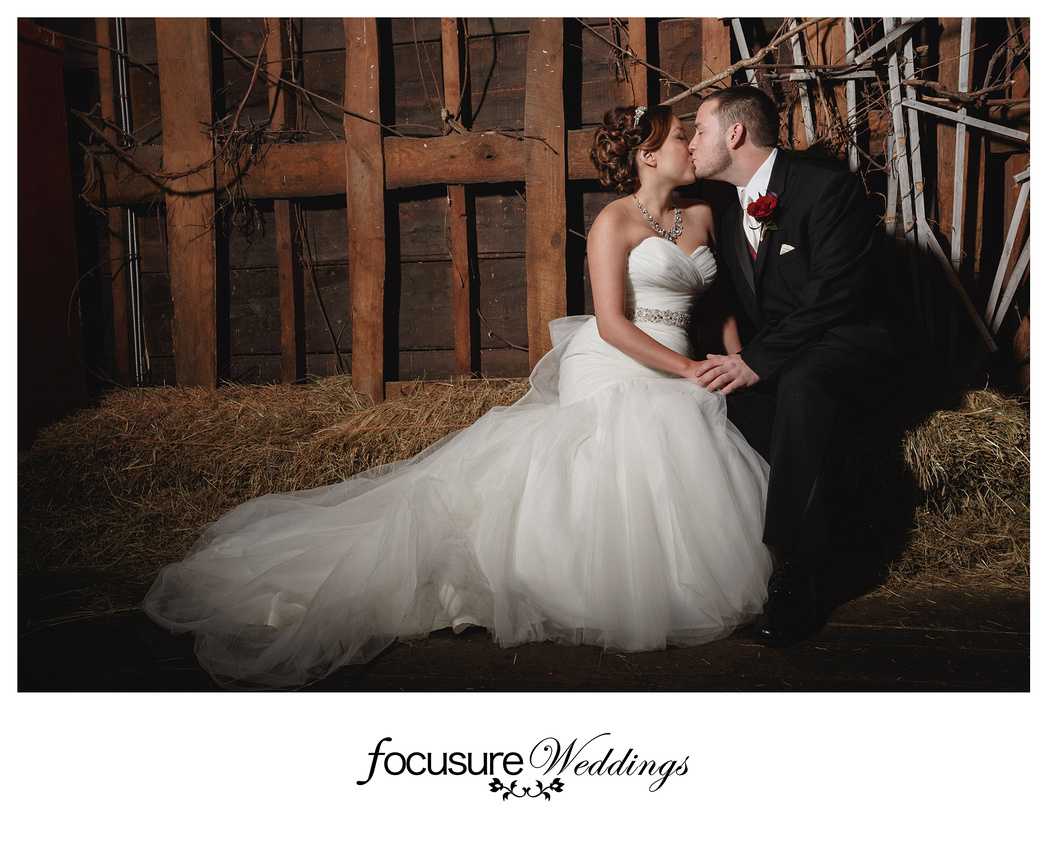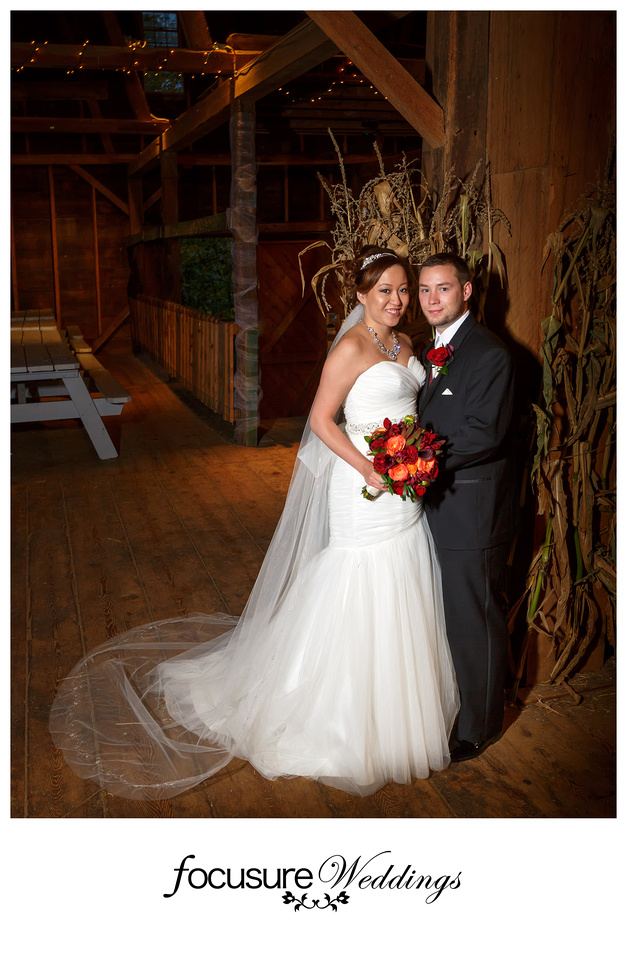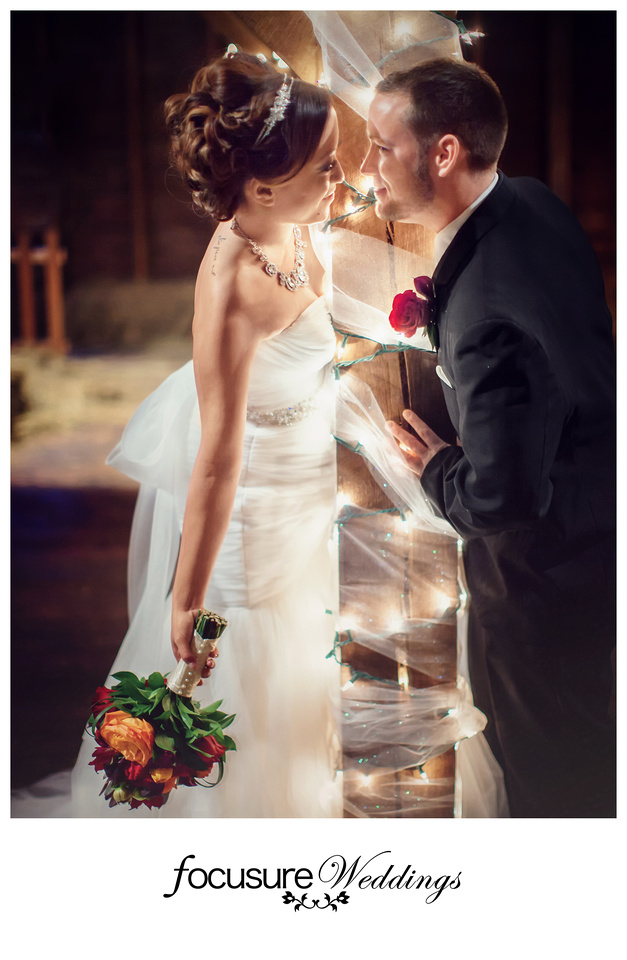 This church was absolutely stunning. The balcony was a short skip up a double set of stairs, and the view was perfect. After the "it" moment, when Anna first walked down the aisle, I ran up check it out. It was just such a beautiful church.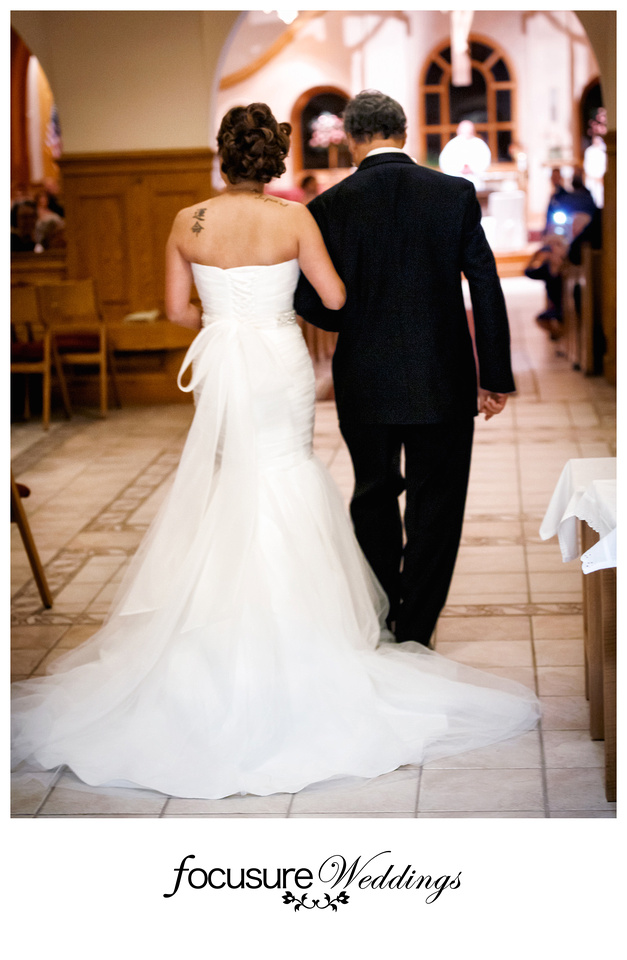 The priest was as easy going and awesome as they come, although he WAS a bit sneaky. Instead of saying "you may now kiss the bride", gave Pat some sort of secret handshake or bat signal. You have to watch out for those sneaky first kisses!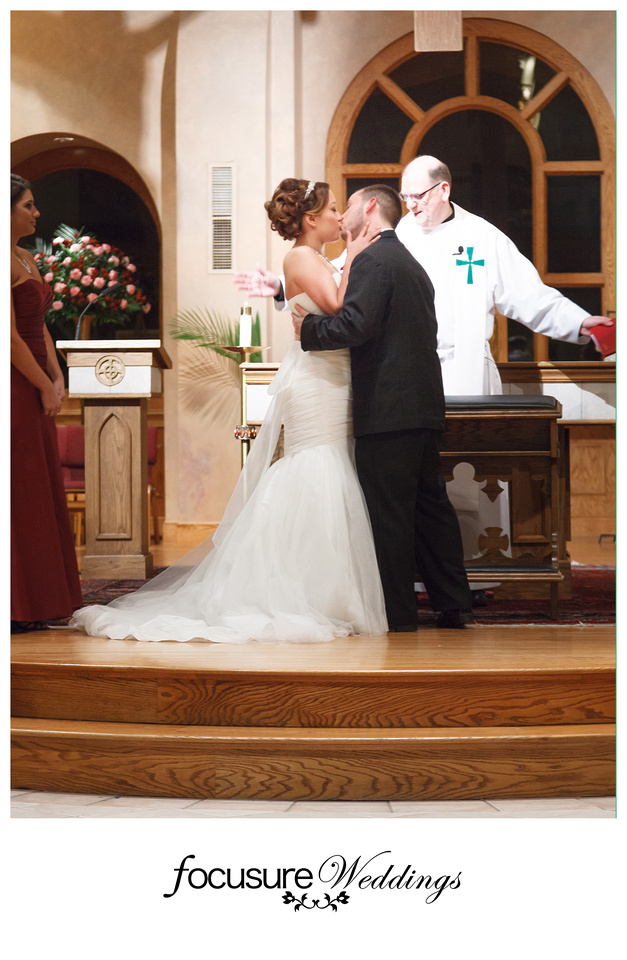 After the ceremony, I hopped on the trolley. I had trolley written down on my timeline, but in actuality, it was a limo type party bus, which is much more comfortable. Shooting in that kind of setting is extra fun, because you often really can't see what you are shooting, for the most part. You just take long exposures and find something to bounce a flash from, and keep shooting. I am also proud to say, while working up and down the bus, I did not fall into anyone's lap accidentally. Score!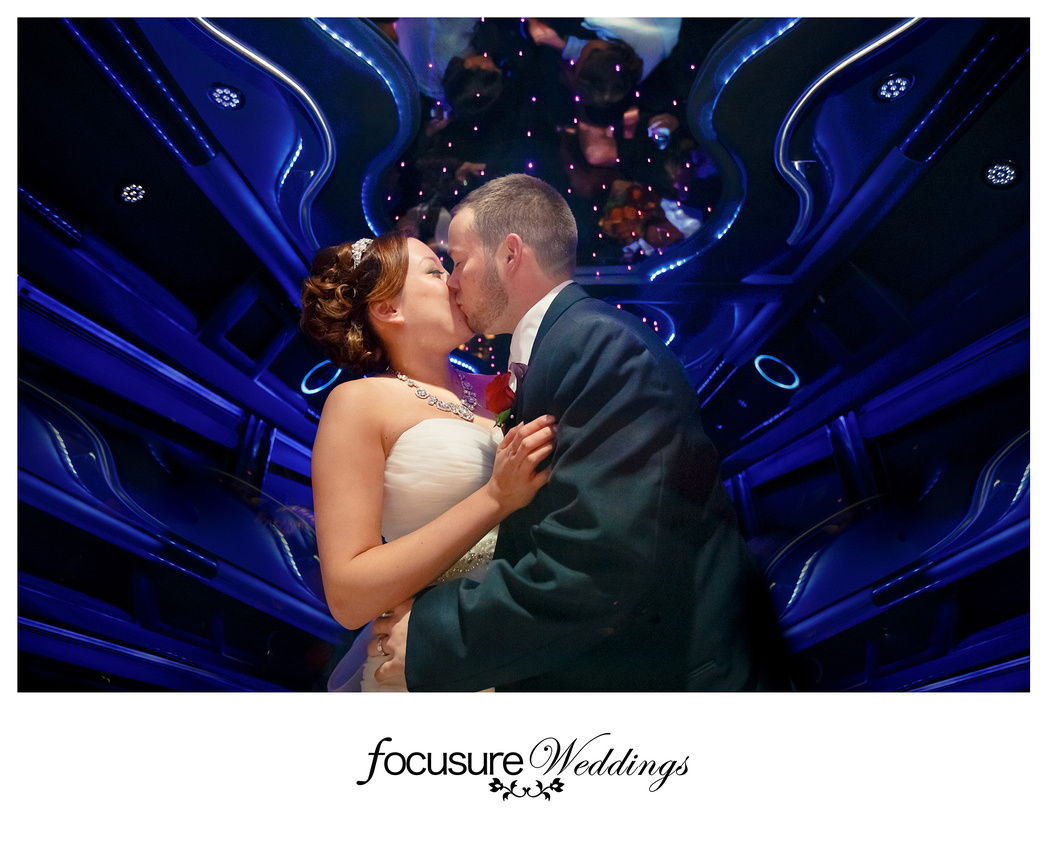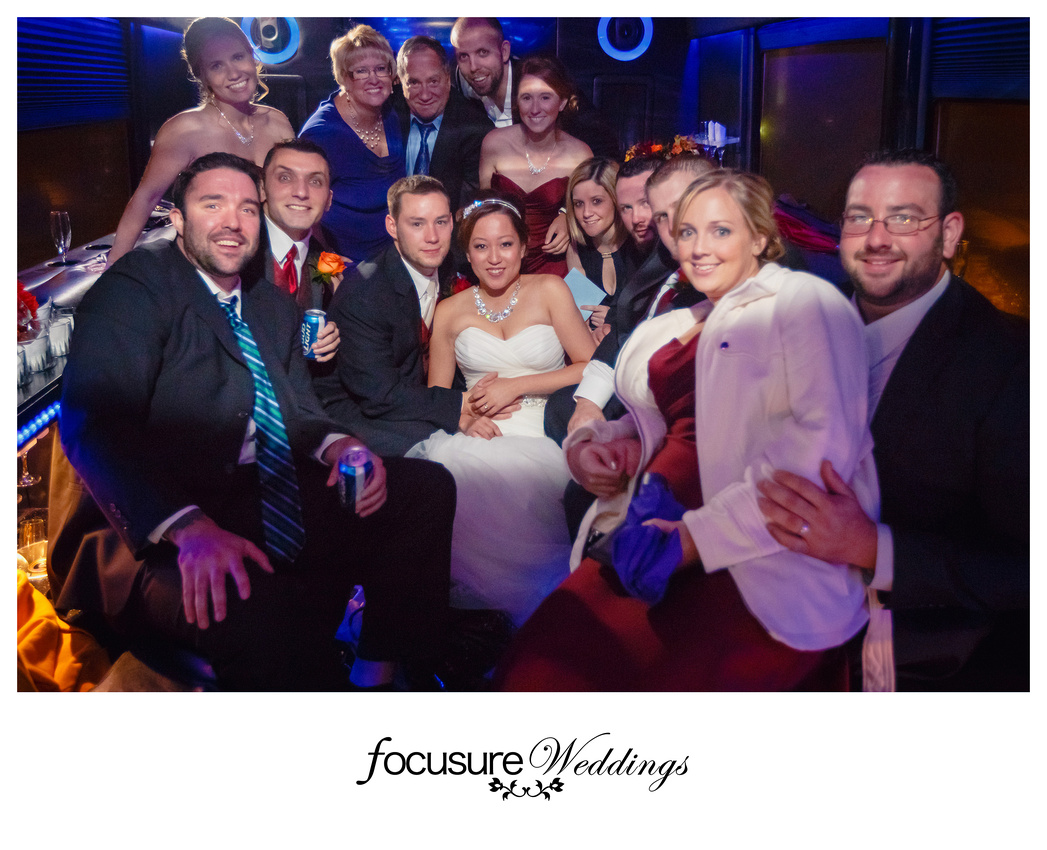 After arriving at for the reception, we went into the back room for bridal party portraits.
Guys looking polished.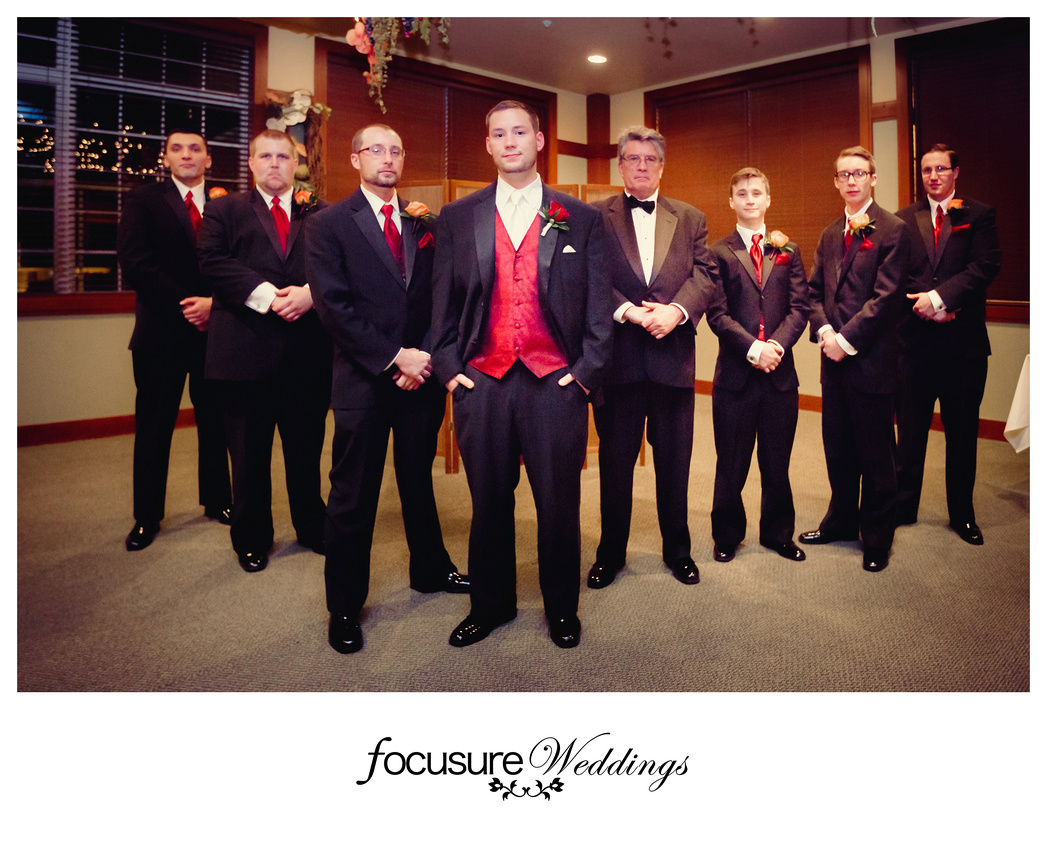 Anna made these super cute and creative chalkboard signs that let me know how she had met each of her girls. Such a pretty group!
I released the group to the venue coordinator and went "out on the floor. How cute are these pumpkins??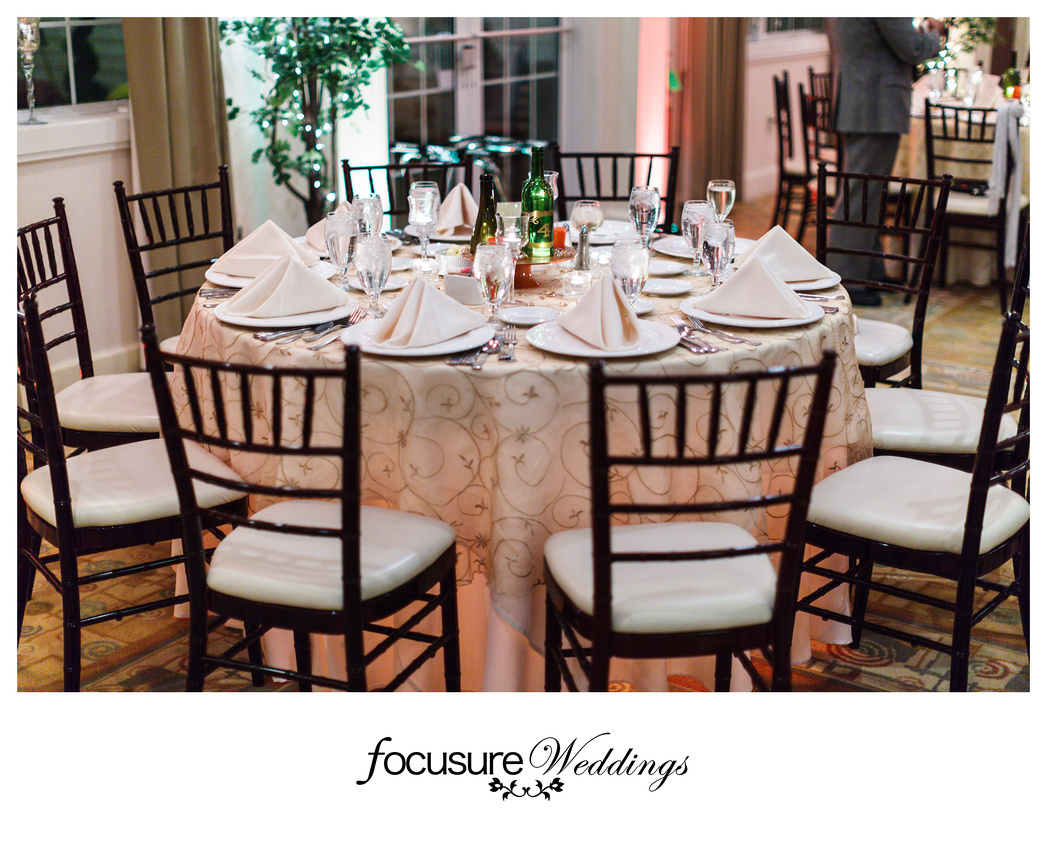 Newly announced!
First Dance as husband and wife. :)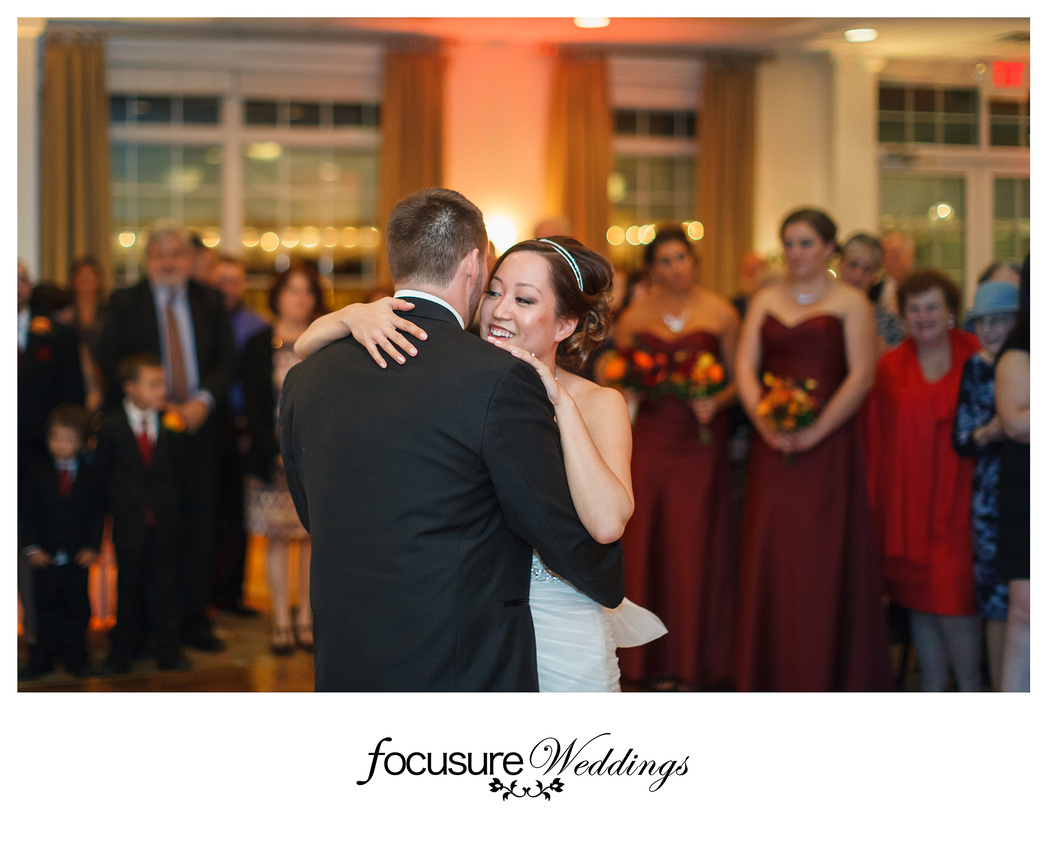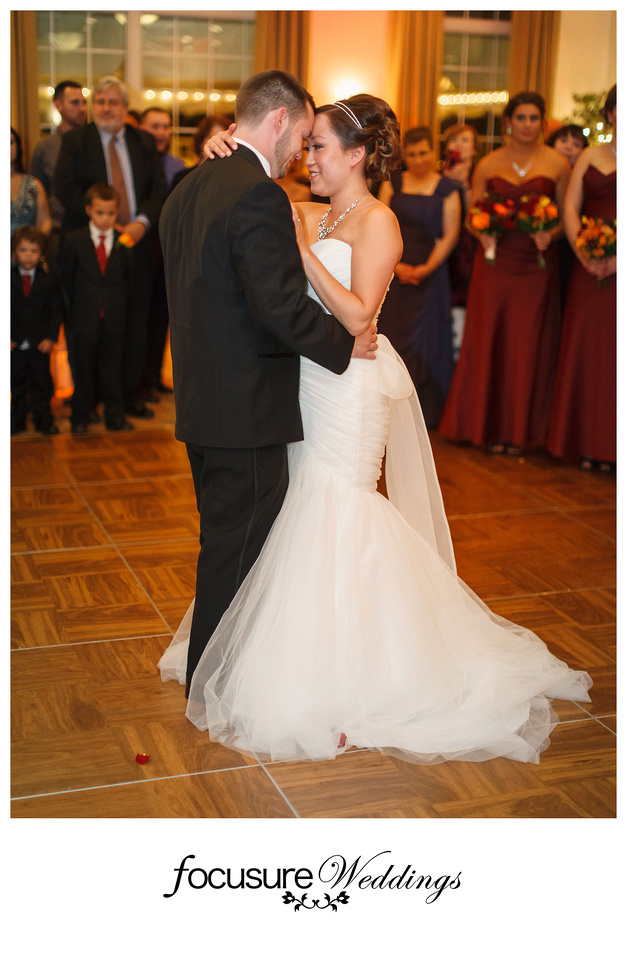 Joined by their daughter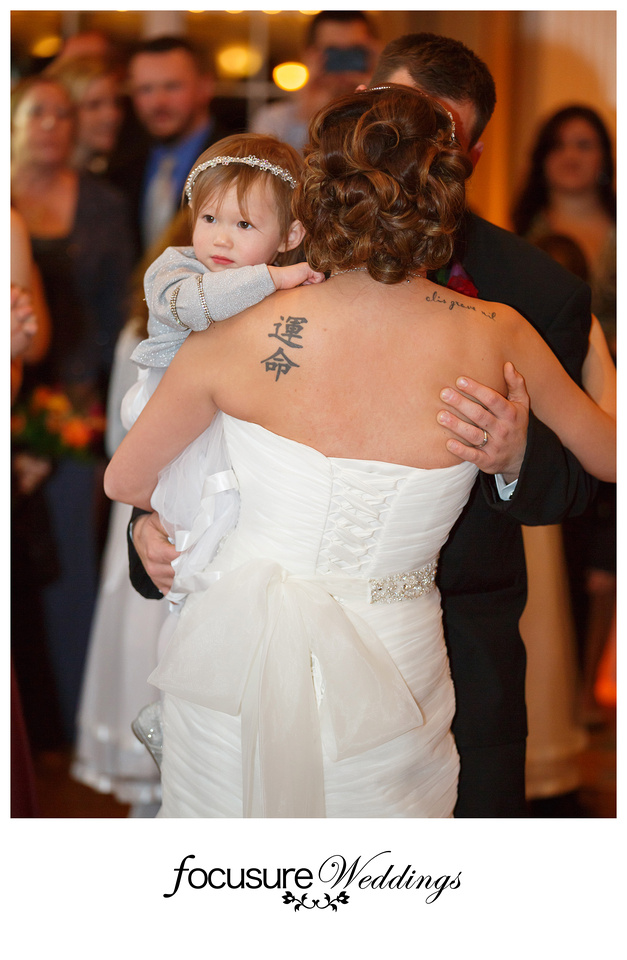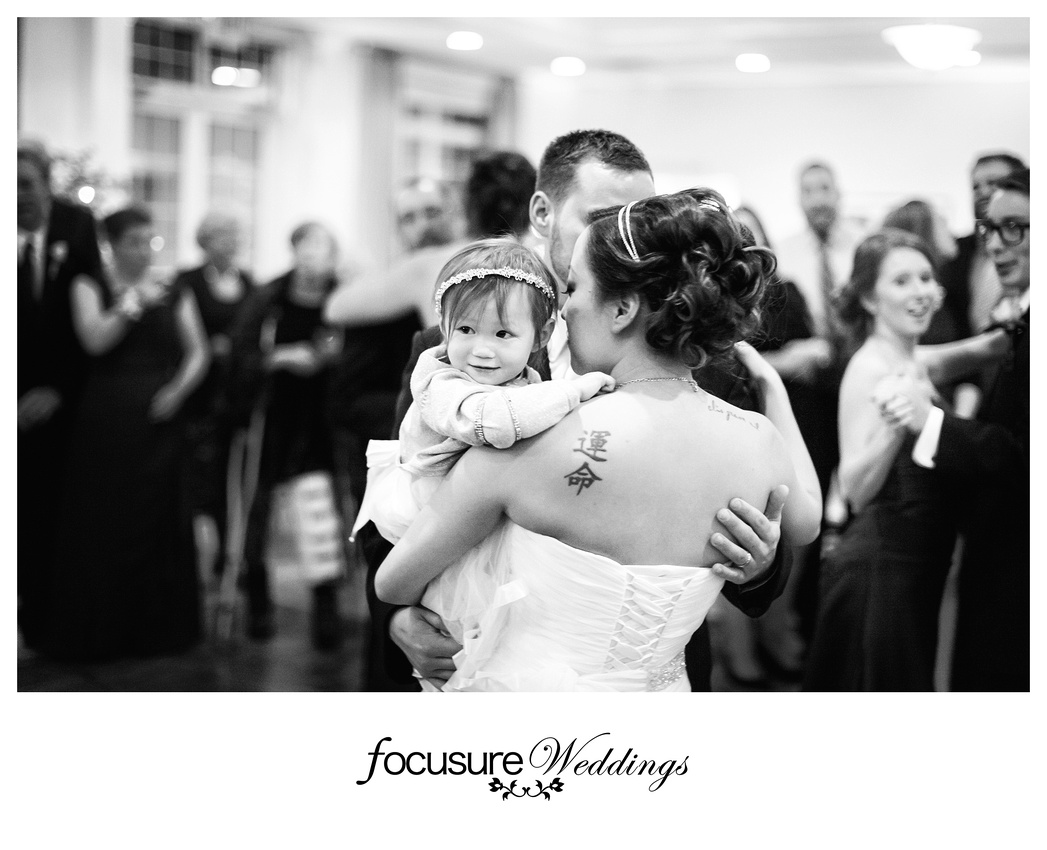 After the toasts, I grabbed the rings and snuck off to the bridal room to find some inspiration.
When the moon hits your eye, like a big pizza pie… that's
Cake cutting… hilarity ensues.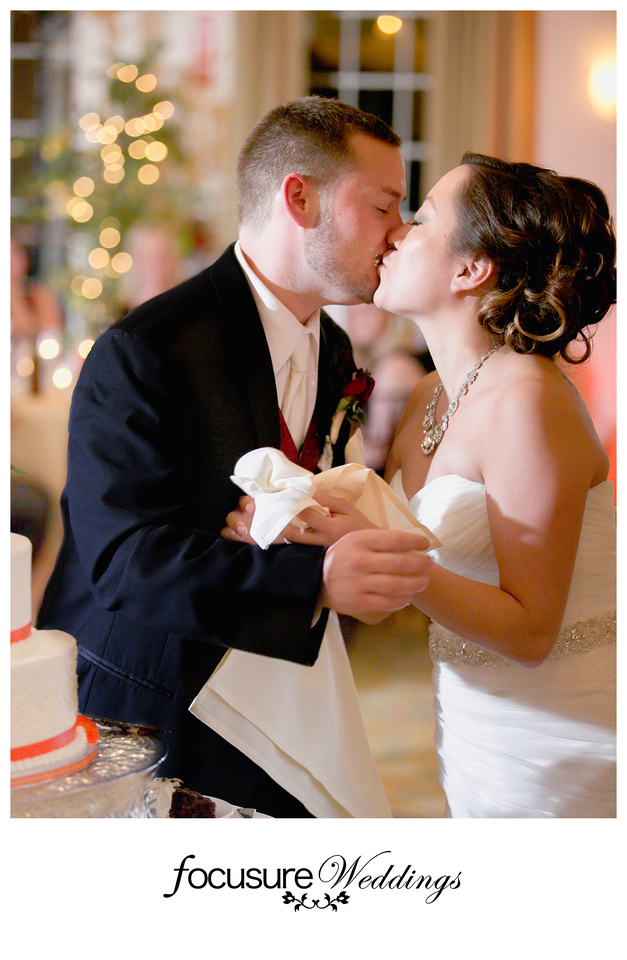 Every wedding Chris and I shoot, we bring a basket of props for the bride and groom to keep and party with, after we leave. I usually make a tutu as well. Here are some highlights. brought to you by Anna's parents, and Pat's dad!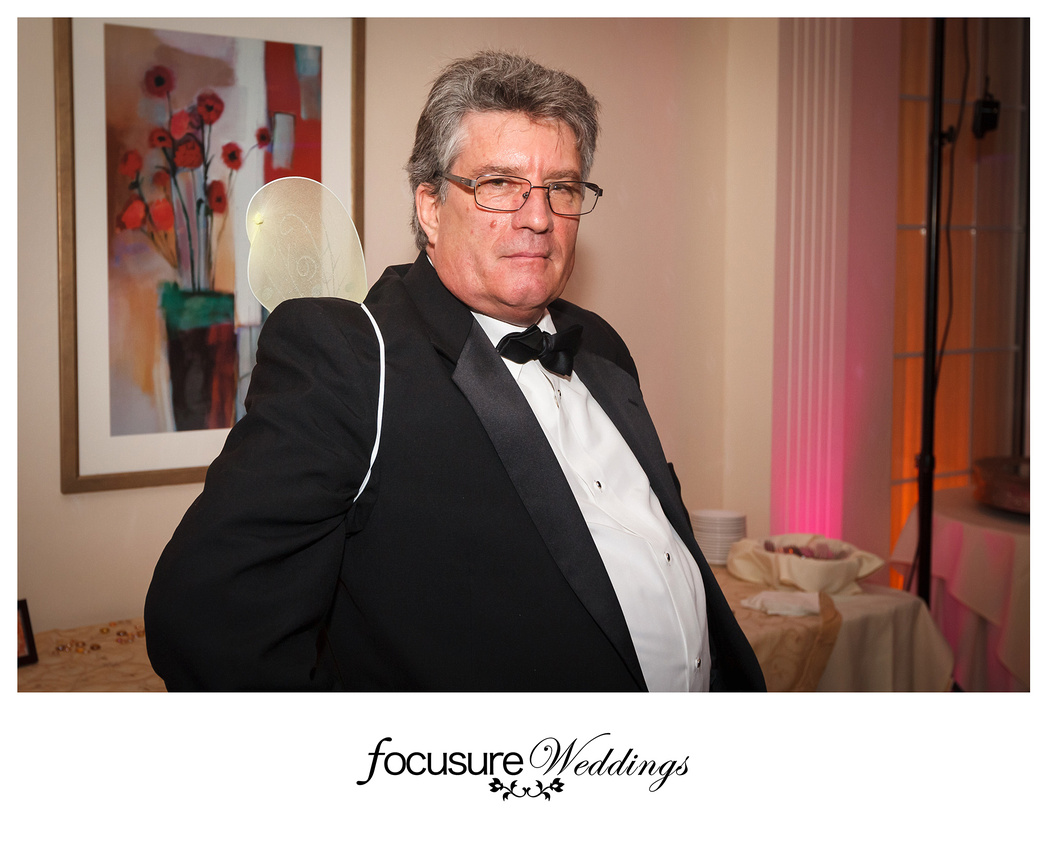 I don't know that I've ever had a couple pay so much attention to one another at the reception. It's easy to tell that they are best friends - which is the way it should be.
I couldn't stop following them, but I tried hard to let them have those moments to themselves. (I just put on a longer lens, really).
On our way out, at the end of the night, I couldn't believe how fast the night had gone. What a great wedding! Turning around and smiling, I snapped one final picture of their reception hall, in the beautiful mist of the rain.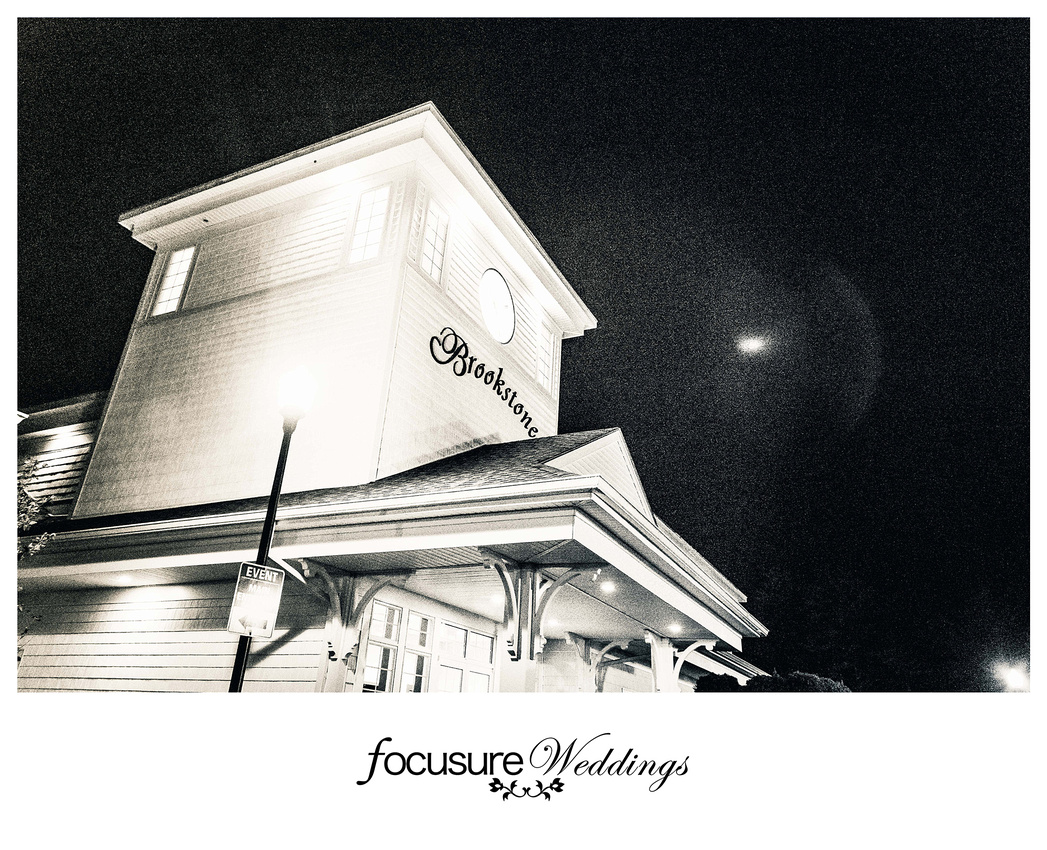 Congratulation, Mr. and Mrs. Melvin! Your wedding day was amazing, and we couldn't have been more honored to share it with you. We know there are many more years of fun and love in your future!
xoxo,
Leeann & Chris